Main content starts here, tab to start navigating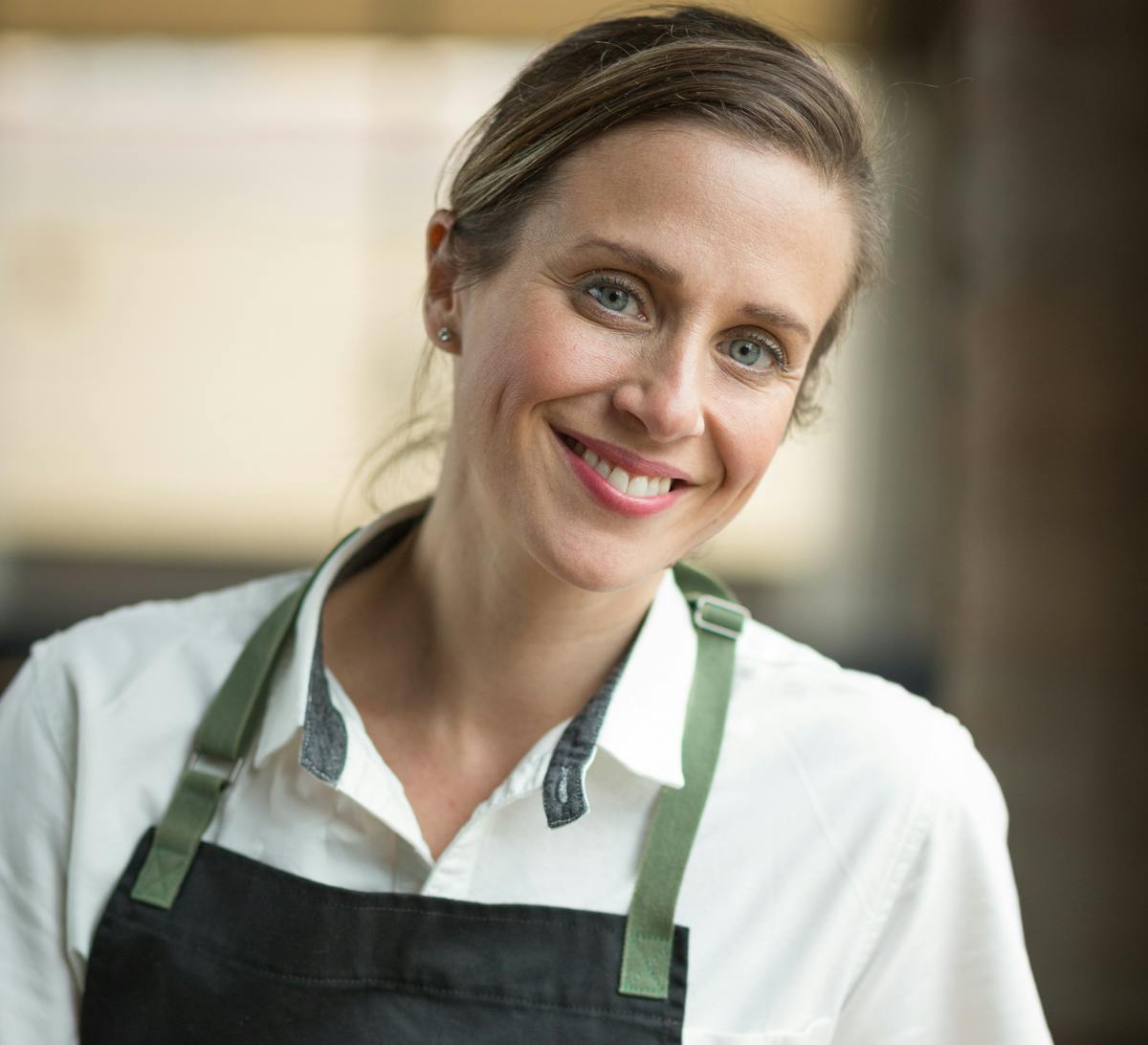 Karen Urie Shields
Executive Pastry Chef
After graduating from Johnson & Wales University in Rhode Island, Karen Urie Shields moved to Chicago where she worked as sous pastry chef for two years at TRU under James Beard Award-winning Pastry Chef Gale Gand. Urie Shields gained extensive experience working under Gand and soon moved to Charlie Trotter's where she rose through the ranks to become head pastry chef of the renowned Chicago restaurant.
At Trotter's, she met John Shields, who would soon become her husband. They turned down an offer to lead the opening of a Charlie Trotter restaurant in Las Vegas and instead embarked on a journey to rural Virginia to re-imagine the then-unknown Town House restaurant. Able to craft their own vision, John and Karen rebuilt the Town House concept as a modern exploration of imaginative flavor and visual compositions that utilized the wide array of seasonal, locally grown, and foraged ingredients.
At Town House and second concept Riverstead Inn, the couple found their creative voices and their food quickly gained national attention. In June of 2009, The New York Times published a glowing article about Town House, which was instrumental in vaulting John and Karen to the top tier of chefs and restaurants in the United States. Public interest in her work continued to grow and in 2010 Karen was named as a winner of Star Chefs "DC Area Rising Star Award."
After four successful years at Town House and Riverstead Inn, John and Karen returned to Chicago to open Smyth and The Loyalist. When not in the kitchen, the couple spends time with their two young daughters.