Main content starts here, tab to start navigating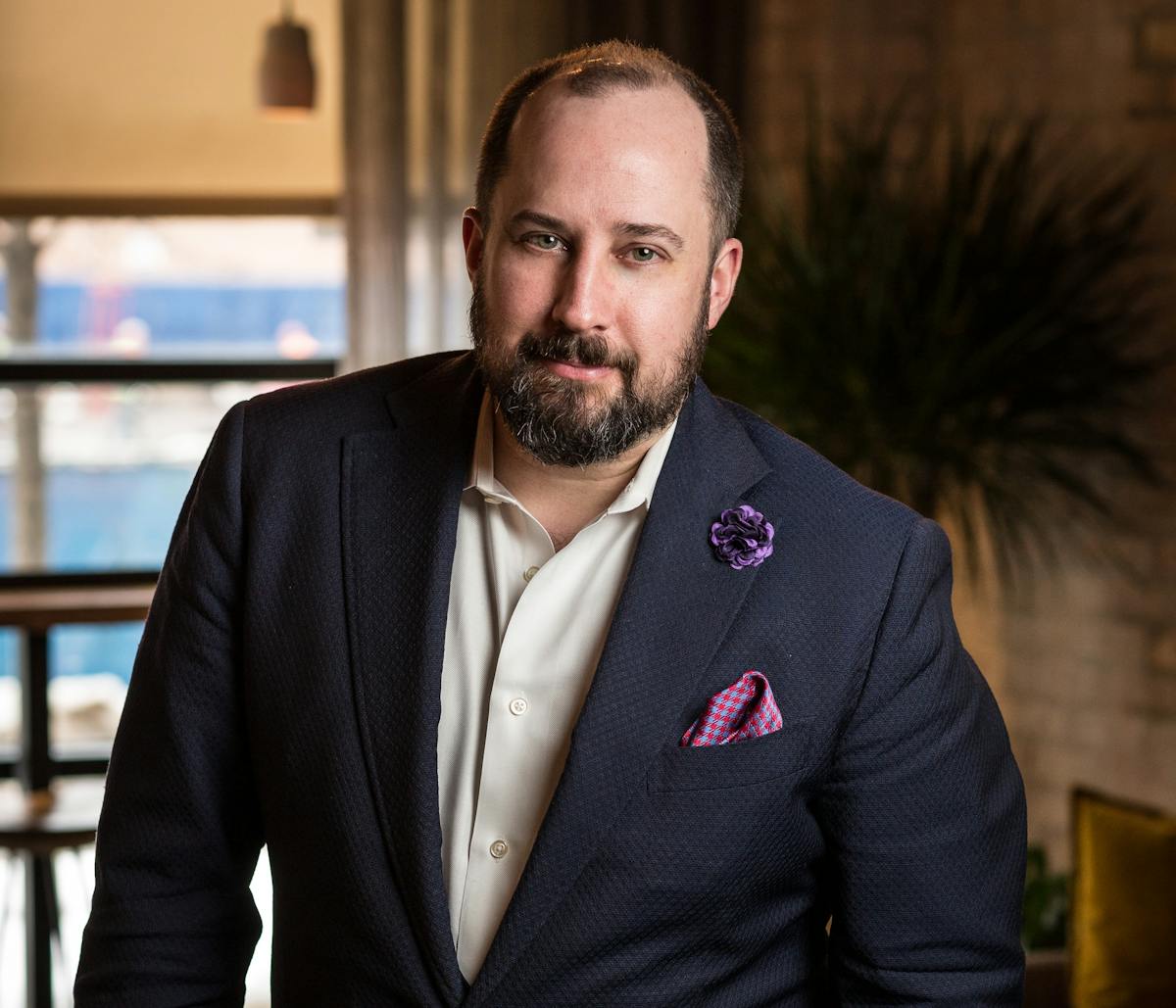 Christopher Gerber
General Manager, Smyth + The Loyalist
His resume includes some of Chicago's top restaurants, including Alinea, Trio, NoMI and Smyth + The Loyalist, where he has been the general manager since October of 2017. But Christopher Gerber's entry into the hospitality industry came while working at a music store when a regular customer took him on as a dishwasher some 20 years ago—and he hasn't looked back since.
In 2003, Gerber became manager of Trio, a restaurant that first sparked his interest in fine dining. "It wasn't the fine dining aspect that I loved," he says. "Rather, it was the presentation of the food and how it caused me to feel."
It was through his relationship with former Trio chef Grant Achatz that led Gerber to become maître d/manager at Alinea in 2005. There, Gerber authored and designed Alinea's James Beard and Michelin Star awarded service standards and focused on the ebb and flow of the 24-course tasting menus.
In 2006, Gerber became a server at NoMI. The five years he spent there, with a number of different chefs and sommeliers allowed him to hone his skills of working with different culinary and hospitality visions. While there, Gerber also worked as a server at The Publican to improve his beer knowledge. There he attained the Cicerone Certification of "Beer Server".
After leaving NoMI in 2011, Gerber returned to The Alinea Group as general manager at The Aviary. While working there, the lounge received the James Beard Outstanding Bar Program Award. Gerber was then promoted to Director of Service for The Alinea Group, which included leading the team of general managers at NEXT, Roister and The Aviary. "To be able to walk into three outlets and be able to confidently describe all the food, wine, and beverages was a proud moment that took a lot of focus and determination. And a ton of studying," he says.
Gerber became general manager of Bavette's Bar & Boeuf in 2016. There, he was responsible for all areas of service, including guest relations, human resources, education and scheduling for the bustling River North steakhouse. He also learned the skills of being a bartender. "I always knew about beverage. I was familiar with the bartender tools. I just never put them together myself."
Through a mutual friend, Gerber again connected with John Shields and Karen Urie Shields of Smyth + The Loyalist. Having forged friendships with both John and Karen prior, once offered the position of general manager he immediately accepted. "It feels like home," says Gerber. "The front and back-of-the-house teams get along so well, which is a testament to John and Karen's leadership and familial aspect that they've implanted into the matrix here."