Main content starts here, tab to start navigating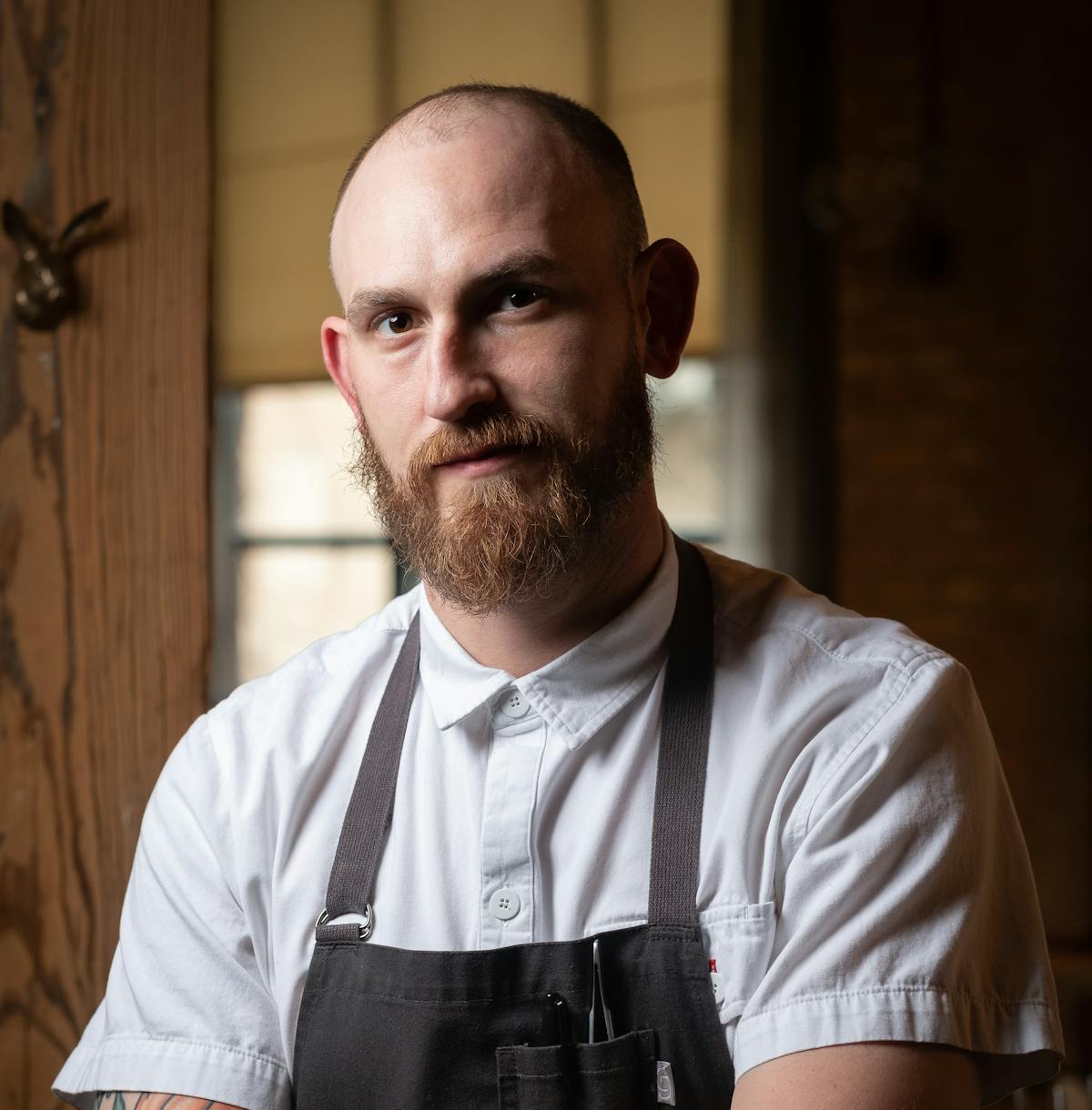 Tyler Gore
Executive Sous Chef, Smyth
Working at Smyth is a dream come true for Tyler Gore. While celebrating his 29th birthday in 2018 at the restaurant, he told his girlfriend he was going to get a job there. A month later, Gore did just that, starting off as chef de partie before being promoted to sous chef a short time later.
While growing up in Saratoga, New York, Gore was equally obsessed with playing sports and cooking, the latter of which he would often enjoy alongside his mother and grandmother. At 13, he got a job working as a dishwasher while playing junior hockey. His two passions continued in college, where he played Division III lacrosse while obtaining a bachelor's degree in hospitality management.
After graduation in 2012, culinary won out and Gore moved to New York City, where he worked as tournant at Armani Restaurant. During his two years there, he worked all the stations as well as helped train employees. A desire to stage in European restaurants as well as expand his dining and culture knowledge prompted Gore to go to Norway, Italy, Denmark and France.
Once he returned, Gore moved to Chicago, where he had lived as a child. His first stop was North Pond, where, as chef de partie, he spent a majority of his year-and-a-half there working the meat station. In January 2016, he helped open Band of Bohemia. Gore stepped back into fine dining with a chef de partie position at Sixteen, followed by a sous chef position at the more casual Dusek's. He added hotel experience to his resume with a sous chef position at Robey Hotel.
In June 2018, Gore had his birthday wish come true when he joined Smyth + The Loyalist. In his role there, Gore sets up the kitchen and is in charge of the complex prep work, including sauce making, as well as helping in training new cooks.