Main content starts here, tab to start navigating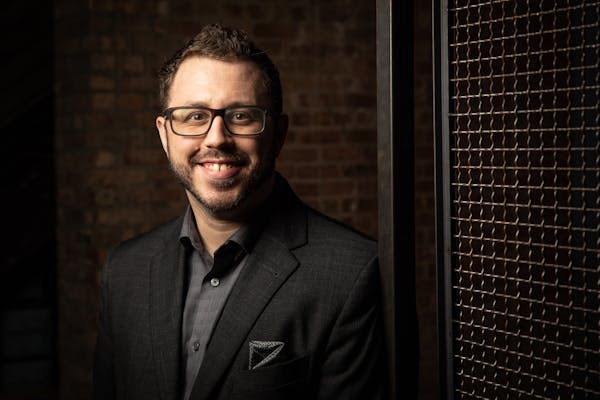 Richie Ribando
Head Sommelier
Being the head sommelier at a tasting menu restaurant where dishes can change on a moment's notice does require a unique set of skills—and Richie Ribando wouldn't have it any other way. As the head sommelier for Smyth + The Loyalist, Ribando, a certified sommelier, is responsible for creating the wine pairing menus for the two Michelin-starred Smyth, as well as curating its wine list. He's also in charge of the wine program downstairs at the West Loop restaurant's more casual sibling, The Loyalist.
Chicago-area native Ribando has been working in restaurants all his professional life starting when he was in high school as a server at a northwestern suburb steakhouse and continuing through college.
When the opportunity arose to move to the city and work with an advanced sommelier he greatly admired, Ribando jumped at the chance. The two years Ribando spent working as a server at the West Loop's one sixtyblue helped plant the seeds for his growing interest in wine and establish the groundwork for his future career. He furthered his wine curiousity via blind tasting sessions with friends and studying on his own. Ribando's wine knowledge and passion was formally recognized with the title of Certified Sommelier from the Court of Master Sommeliers.
After one sixtyblue closed, Ribando headed to the Alinea Group's Next, where he started as a back waiter and quickly advanced to captain. During his two years there, he worked on six different menus at the cutting-edge restaurant, including its 30-course El Bulli, known for completely changing its concept every few months. "I call Next the bootcamp for tasting menu restaurants," says Ribando.
In 2013, Ribando joined the front-of-the-house staff at Elizabeth restaurant as wine director. The intimate dining room and open kitchen appealed to Ribando. During his 2-year tenure there, the Ravenswood restaurant received a Michelin star. With a desire to expand his knowledge on sake, Ribando moved to Japanese restaurant Juno as beverage director.
In early 2016 when Ribando heard John Shields and Karen Urie Shields were returning to Chicago to open a new restaurant, he knew he wanted to part of their team. "For me, John was always a legend within the Alinea group," he says. That became a reality when he became captain at Smyth + The Loyalist in August 2016 and head sommelier the following year.
"I want to take the pretense out of the whole wine experience," says Ribando of his sommelier style. "Fine dining and wine can be very intimidating. But at Smyth, we encourage diners to let down their guard and have a great time."