Main content starts here, tab to start navigating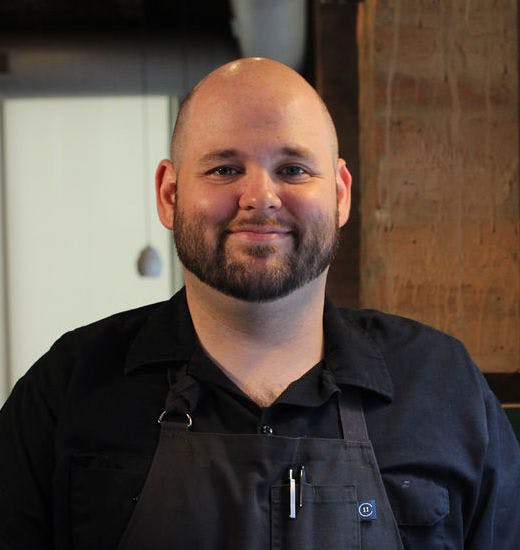 Pierce Buckman
Head Chef, The Loyalist
Under the tutelage of both of his parents and a love for the Food Network, Pierce Buckman found his passion for cooking at an early age. At 13 years old, he remembers the defining moment watching 'Great Chefs of America' that he knew he wanted to be a chef. At age 14, Buckman became an apprentice for his biggest influence, the late Chef Charlie Trotter, and worked there through high school and college. After the apprenticeship, Buckman accepted a full-time position at Trotter's restaurant where he was able to travel the world and attend a variety of culinary events and functions. Buckman also worked with Chefs John and Karen Shields while at Trotter's, noting that both had an impact on his discipline and growth as a cook. He recognizes Trotter as his mentor and an incredible educator who gave Buckman the opportunity to work in a culinary incubator with numerous chefs who have since gone on to their own successful projects.
Since then, Buckman has worked at some of the greatest Michelin-starred restaurants in both Chicago and New York, including The Alinea Group's Roister, where his time under Chef Andrew Brochu taught him confidence in serving food that is aggressively seasoned, but simply plated. He has also worked in other notable restaurants such as Eleven Madison Park, Marea, and Blackbird.
In his current role as Head Chef at The Loyalist, Buckman is inspired by using fresh, seasonal ingredients and executing them with signature French elements. He finds himself most inspired while working in collaboration with Chef John Shields and Chef Luke Feltz where each can take their own vision and execute a beautiful menu. Chef Buckman has been a fan of The Loyalist since its opening back in 2016, and now finds it even more special to be a part of a culinary experience that leaves guests physically and emotionally satisfied every time. He prides the restaurant on being a place where guests can come and receive beautifully executed food and service in an approachable manner.
Not only is his flavor profile diverse, Buckman is a music lover with playlists ranging from today's Top 40 to metal rock and 80's alternative. Buckman's Saturday night tradition is closing the restaurant while listening to Wilson Pickett, Barry White and The Delfonics.