Main content starts here, tab to start navigating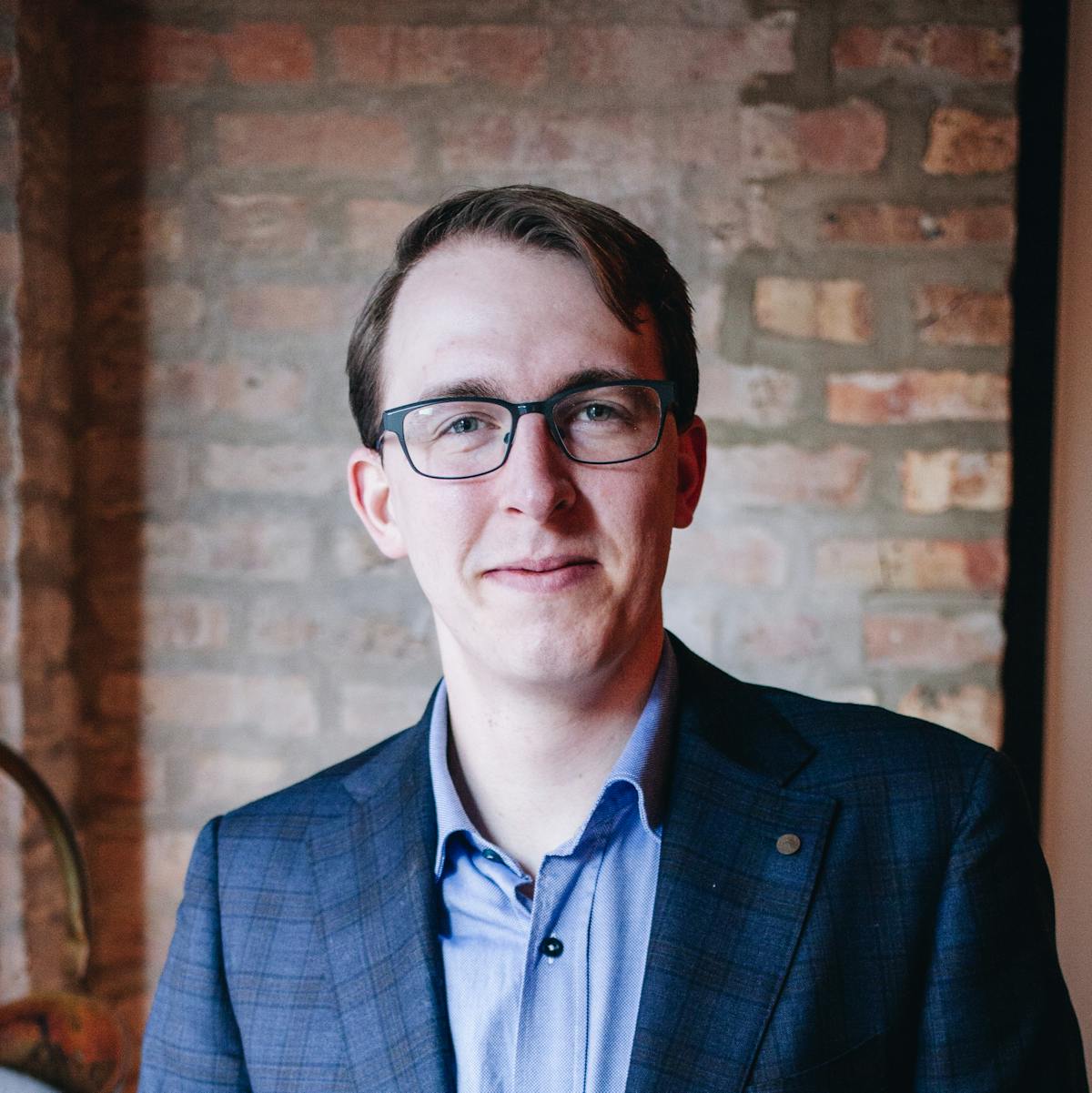 Kevin Goldsmith
Wine Director
Originally from Virginia, Kevin Goldsmith developed a passion for the hospitality industry at a young age. Growing up around restaurants, the industry represents some of Goldsmith's earliests and happiest memories. During his Junior year in High School, Goldsmith joined a vocational program for the and loved it so much he decided to be an autodidact during senior year so he could graduate early while working full time at Back Bay Gourmet in Virginia Beach. Talk about strong commitment.
Before joining Smyth + The Loyalist in 2020, Goldsmith served as head sommelier of Alinea where he managed a high volume, world class program with the constant pursuit of perfection. While feeling honored to have watched both restaurants evolve over time, the yearly anniversary celebrations at Smyth were a constant source of personal and professional inspiration.
Increasing sourcing pools for both restaurants substantially has created the opportunity to become intimate with many portfolios with the best suppliers in Chicago. "Some of the most distinguished and unique acquisitions I've come across have happened at ten in the morning with a cup of coffee and Calvados while watching the lots tick by," in regards to bringing auction acquisitions to both concepts.
The creative engagement combined with the challenge of Shields' rapidly changing menu was felt from day one– not just how the flavors interact, but by how Chef Shields intertwines the natural preservation and purity of ingredients with flavors created from the fermentation and handling process of all beverages.
The wine program changes just as swiftly as the seasonal menu, complementing new items as quickly as they arrive. The pairing framework is always set as. "The cuisine of the restaurant should be the star and a pairing, the pedestal setting the spotlight."
Taking a different approach with the program at The Loyalist. The glass selection is designed to suit all preferences while the list reflects product changes from both concepts. To achieve a harmonious blend between the programs, ensuring all wines at Smyth are available at The Loyalist is a must. Whether it's an average Wednesday or a milestone anniversary, wines on the list should be able to celebrate every occasion.
While there isn't an overall philosophy to his approach, there are a few things always kept in mind. Wine is first and foremost always about personal enjoyment; prefering to assess what's in the glass before hearing about the story or process behind it. White wine and red meat is a thing, red wine and seafood is a thing, sweet wines aren't dessert exclusive and bubbles are for every part of every day. Lastly, a bottle of wine is hardly more than the size of two soda cans, treat "yoself!"