Main content starts here, tab to start navigating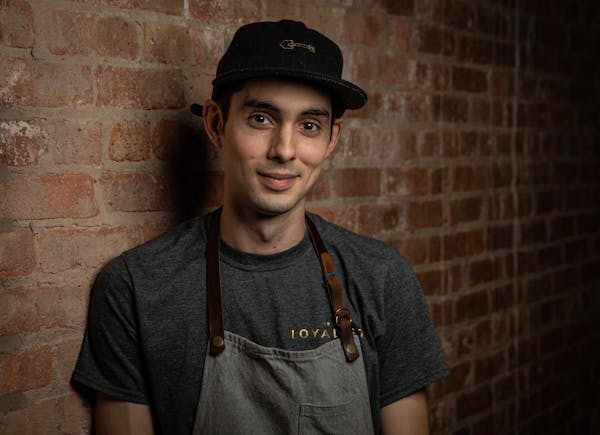 Julio Morales
Chef de Cuisine, The Loyalist
Even before Smyth + The Loyalist officially opened in July 2016, Julio Morales knew he wanted in. Days after construction had finished, he walked in following a tip from a chef friend and asked for a position. He gave notice at his current job the next day. Morales has been at the West Loop dual-concept restaurant ever since, first as garde manger and followed eventually by all the other stations at The Loyalist, the more casual restaurant/bar located below fine-dining sibling Smyth. In May 2018, Morales was promoted to chef de cuisine.
His entry into the restaurant industry, however, was a bit more serendipitous. "I kind of fell into it, "says Morales, who got his start in the industry at age 15 in Jacksonville, Fl., and found himself immediately fascinated by "the hum of service, the intensity and the bigger picture of what we were trying to accomplish." That motivated him to move beyond washing dishes to cooking on the line, first at Restaurant Medure, a fine dining restaurant, followed by Mitchell's Fish Market, where he became kitchen supervisor. There he learned an important lesson. "The person dining with us is a guest in our restaurant, not a customer. And the answer is always yes," he says "Well, within reason."
At 22, Morales wanted to improve his culinary skills and experience and decided to move to Chicago "to cook in the best restaurant that would take me," he says.
He first landed at fine-dining restaurant TRU as garde manger, followed by deca at The Ritz-Carlton Chicago, where he created the chef's daily specials at the luxury hotel restaurant.
In his new position at The Loyalist, Morales is excited to continue to tap into the restaurant's relationship with The Farm—a nearby 20-acre farm that grows produce exclusively for Smyth + The Loyalist—for the menus he creates alongside Executive Chef John Shields. And while he has nothing against the restaurant famous cheeseburger—you know, the one that Bon Appétit said was the second-best in the country—he's eager for diners to explore the rest of the menu too.