Main content starts here, tab to start navigating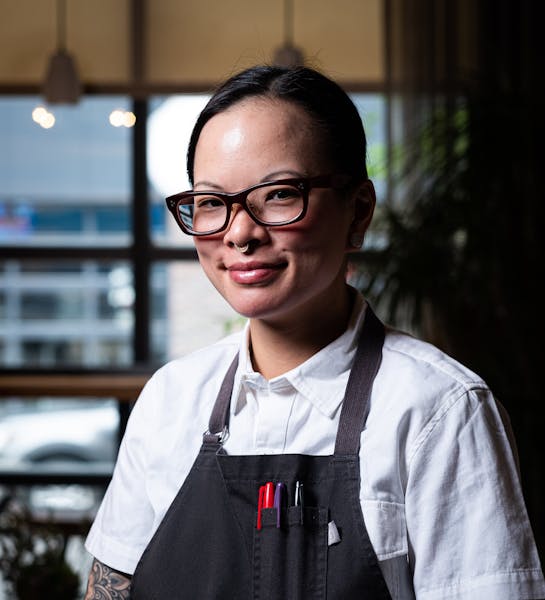 Jeanette Tran-Dean
Sous Chef, Smyth
Jeanette Tran-Dean grew up in restaurants, often assisting her parents at their Vietnamese café in Edmonton, Canada. Before discovering her calling in fine dining, Jeanette studied chemistry, hoping to pursue a career in forensic science.
Tran-Dean started cooking in Edmonton, but quickly outgrew the city home to the most chain restaurants in Canada. She pushed herself outside her comfort zone—both mentally and physically—and moved to Chicago, where she is now the executive sous chef at Smyth.
Along the way, she honed her skills at three Michelin-starred Grace, Next and, most recently, Oriole. It was there that she gained confidence in her abilities and was given room to create, contributing several dishes to the two Michelin-starred restaurant.
In September 2017, Tran-Dean joined Executive Chef John Shields and the rest of the team at Smyth. As the executive sous chef at Smyth, she coordinates with the restaurant's extensive list of purveyors and guides the vast array of preservation techniques used throughout the seasons. "I love to lead the kitchen during service and learn every day from the cooks that work around me," says Tran-Dean. "So many talented people have helped to build this place. I want to help keep everyone's passion from the past by pushing the team of the present."