Main content starts here, tab to start navigating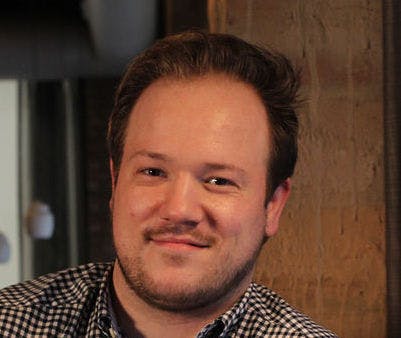 David Bedke
Floor Manager, Smyth + The Loyalist
David Bedke's journey to the hospitality industry has been anything but ordinary. Born in South Bend, Indiana but raised in Elmhurst, Illinois, Bedke attended Howe Military School at the young age of ten, and up until the age of 17. This, he says, "taught me a lot about discipline and respect towards others." Mastering these two great characteristics early on in life have helped him succeed along the years.
With over 10 years of experience in the industry, Bedke's beginnings involved making pizza, lots of it, at the first Jet's Pizza in Chicago. Though he was young at the time and his path wasn't always clear, it was Bedke's motivation, discipline, enthusiasm for food and hard work that got him to where he is today. "Although I've only left a mark in a few establishments around Chicago before joining Smyth & The Loyalist, previous opportunities gave me inmensurable knowledge about how much could be accomplished through dedication and respect for others," said Bedke.
Part of the opening team, Bedke joined The Loyalist in 2016 and has stayed ever since. As John and Karen Shields say, "David comes with the building." Starting as bar back, Bedke then moved into serving for three years and in 2020 he was promoted to floor manager. For Bedke, the key to his development as a manager and hospitalarian lie in refining his work ethic each and every day, and learning the in's and out's of food, wine and cocktails. Guests of The Loyalist are sure to experience impeccable service every time.
During his free time, Bedke can be found shooting hoops or watching his favorite basketball stars on TV. He also enjoys tasting new restaurants in Chicago with friends and family - "a good night out on the town is hard to beat for me," Bedke says.